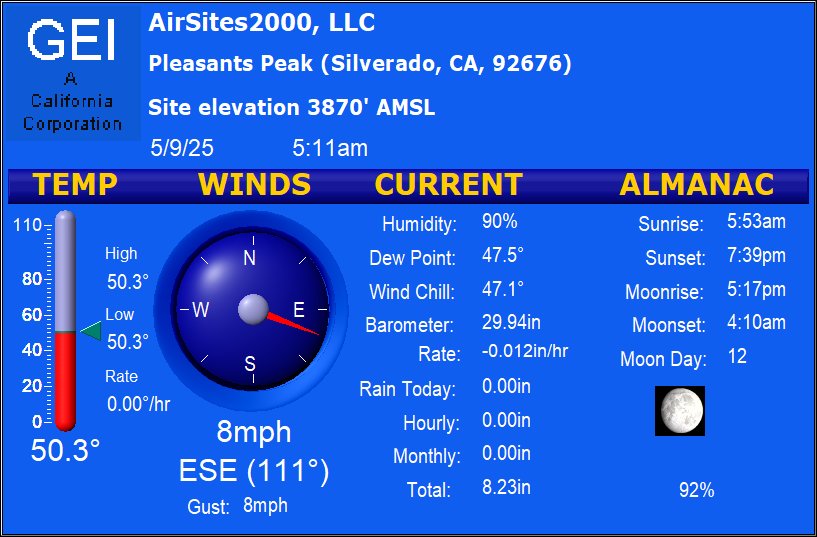 East View Gate
Readings are updated every fifteen minutes and this page refreshes every two minutes.
All readings are reset at 12:00AM each day with the Yearly Rain reset June 30 each year.
Citizens Weather Observing Program EW3131
24 hour history from this location.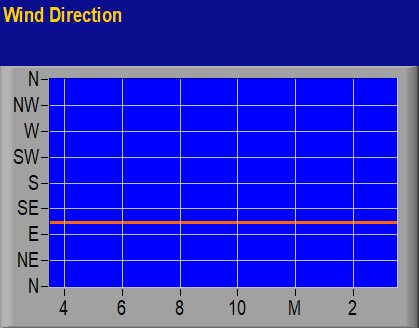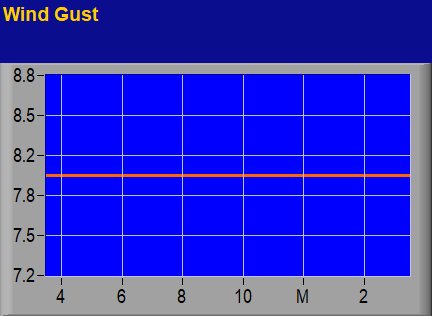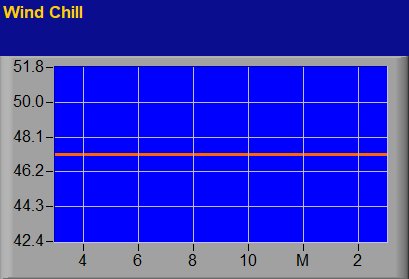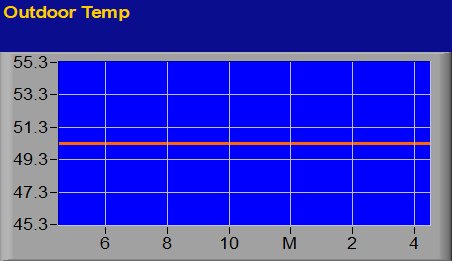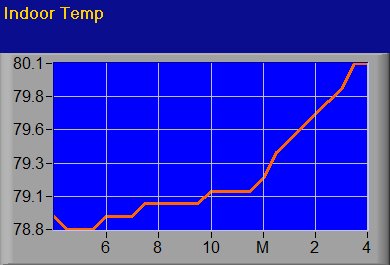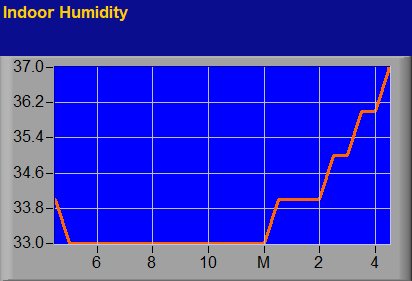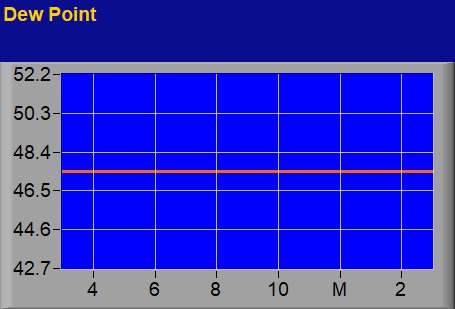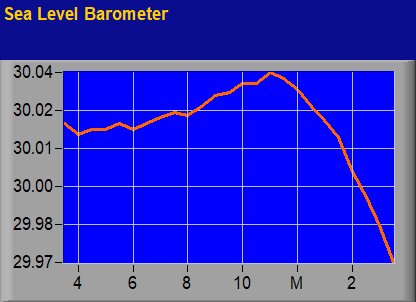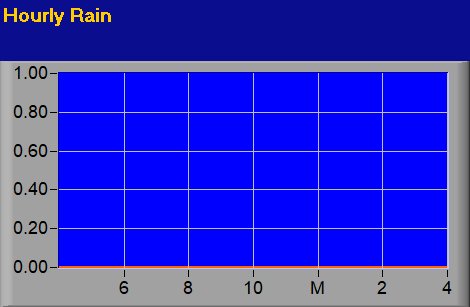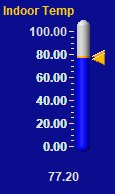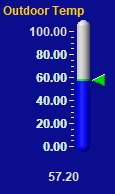 Link to KNBC DTV 4 LA Dopler Radar
Complete Weather information for the site area
The weather station is a Davis Instruments Corporation "Vantage Pro2 with WeatherLinkŪ".
The weather display is from Ambient Weather.
Click on the logo below for a direct link to their web site.

This page works best with Mozilla Firefox